Good Afternoon everyone,
I hope you are excited about today's outdoor learning?
Since we can't get outdoors much just now i thought we could go back in time to 2016 and visit Pinewood School and  the surrounding areas in the local community.
Yip i did say back in time!!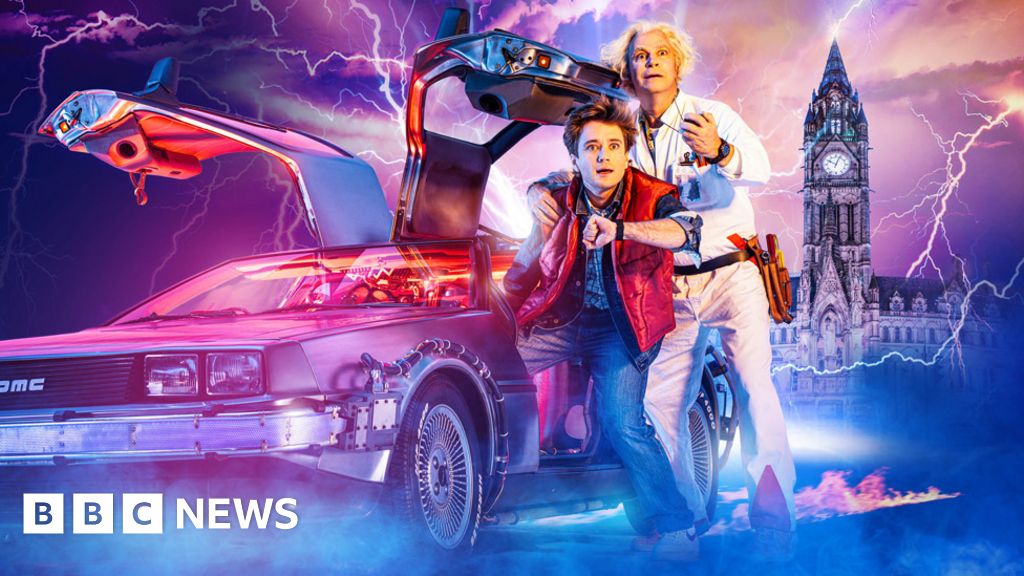 So do what you can to pretend you are sitting in Doc Brown's Delorean (car) and visit Blackburn in August 2016. (We will use google maps and the latest map you can see is from 2016)
Remember safety 1st. Sit back in your seat and make sure you are strapped in for our next great adventure. (pretend maybe by using a scarf as seat belt).
Activity
There is lots of freedom during this task however i will provide some options to help. I will list 5 places and the aim of the game is to use your computer and make your way from Pinewood School to those places listed. I have added a few links below and don't worry if you get lost just click the link again and you will return safely back to Pinewood. Alternatively you can start at those locations and find your way back to school.
Tips
To navigate through the road maps you only need to move your mouse on the screen and click the road you would drive on. Remember its a card your driving so please don't try and take short cuts through parks etc.. as it wont work, the car is to big.
Special Time Travel Locations
The places we are trying to find are:
– Pinewood School
– The Church
– Kim'z Cafe
– St Kent's
– Tesco
And…….. if you would prefer to start from Pinewood School please click below.
Pinewood School
https://www.google.com/maps/@55.8730478,-3.6127653,3a,75y,321.4h,82.63t/data=!3m6!1e1!3m4!1sUIMLRBKCTyD9erUE4asOEw!2e0!7i13312!8i6656
Alternatively If you want to Start at the other locations and find your way back to Pinewood then please use the links below.
Remember: Do what you can and feel free to explore!
The Other Locations:
The Church
https://www.google.com/maps/@55.8716949,-3.6142239,3a,75y,352.92h,94.18t/data=!3m6!1e1!3m4!1sh35GunT6PsqLQ6Gzv7SIeg!2e0!7i13312!8i6656
St Kents
https://www.google.com/maps/@55.870901,-3.6333167,3a,75y,332.31h,84.69t/data=!3m6!1e1!3m4!1s92k3C0hZnSCueTAZy8yyJw!2e0!7i16384!8i8192
Kim'z Cafe
https://www.google.com/maps/@55.8711243,-3.6230154,3a,75y,345.8h,90.83t/data=!3m6!1e1!3m4!1s4kestoSh_9D83FkYU29NcQ!2e0!7i16384!8i8192
Tesco
https://www.google.com/maps/@55.8927831,-3.6218521,3a,37.5y,51.36h,92.14t,358.49r/data=!3m6!1e1!3m4!1sYApcpxTE8Opln1Ce-Au3_g!2e0!7i16384!8i8192
Extra Time Travel
If you are really good at driving the Deloreon then you will also see that the Blackburn Partnership Centre was just in the process of being built.
Can you find out what colour the fences surrounding the building site are?
How may people did you pass at the bus stops from Pinewood to the Co-op?
Most importantly have fun, be safe and be outdoors from indoors as best you can.
Enjoy 🙂
Gerry