Good morning!
Hello Can you sing hello in a different language today?
Calendar I can't believe it is already April!  How many months have we had since January and the beginning of the year? How many months have we got until Christmas?
Movement another Purple class favourite!
Life skills  I expect you have all been busy working and if you could do this one job every day it is a great life skill!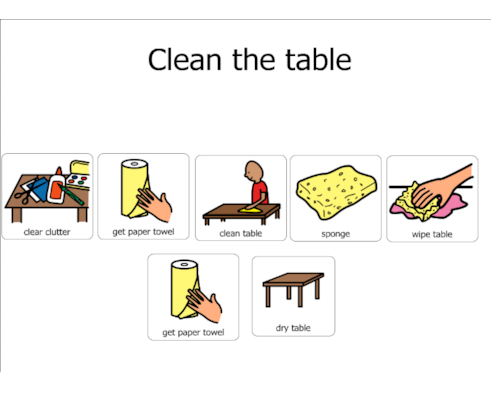 Maths  I have attached some maths addition booklets for you – let me know if can't access it
Fiddly fingers – if you have some white wool you can make some pompoms
Story I loved hearing this story over at the hub with one of the children – it made me laugh but also sad – sometimes we don't know why we are grumpy – thanks to Tracey for this story suggestion
Signs of the day – check out  the Category on here for today's signs – I enjoyed yesterday's fruits
Music – check out Connie's entry for today under Music
Sensory –  how about using an empty bottle and making your own sensory bottle?  It is great to look at when maybe feeling a bit angry or confused like the monkey in the story (especially if add some glitter if have any left over from Christmas)
https://www.bakerross.co.uk/craft-ideas/kids/colour-mixing-sensory-bottles/
Dance – check out Rachel's entry for today – this class love a dance
See you tomorrow!