Good Morning.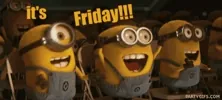 I hope that you are well. Lets start with our morning circle.
Have you sent any photos in this week? Head over to the Secondary Round Up to see what some of your friends have been getting up to.
Movement:
Choice of two today … Do you like to move it move it like the Madagascar Characters, or…
Do you choose a Minecraft workout? Of course you can do both.
On Friday you have Literacy and Social Studies. Head over to those pages to see what has been planned for you.
Story: There's a Shark in the Park! or is there? I hope you enjoy one of my favourite stories.
Sign of the day: Head over and see what Lorna has planned for you.
On Fridays you have Food Technology, ICT and Music. Go and see what activities there are for you.
I can't believe it is time for Friday Challenge again. Remember you can choose to do one, two or all three of the challenges.
Challenge 1 – Can you name all the superheroes and Villains?
Challenge 2 Can you spot the differences down at the farm?
And Challenge 3 – It is time for Peppa and George to go to bed… Can you help them?
I hope that you have a lovely weekend. Don't forget to send in your pictures and videos and pop back on Monday for some more activities.