For our TDT today, we were sent away with a choice of lessons we could plan for. Shanice, Katie and I chose to take on an insulation lesson relating to the story of Goldilocks and the Three Bears.
Basically, Goldilocks thinks the temperature of Baby Bear's porridge is perfect, but she is just too tired to eat it straight away. Goldilocks needs to keep this porridge insulated, but how can she do this? Can your class help Goldilocks so that she can go for a nap?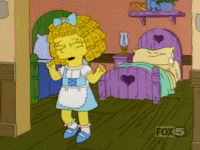 By providing the children with a range of different materials, they will be able to choose what they think may be the best insulator for porridge and try it out for themselves. We created a potential table for the pupils to record their findings on and teacher instructions.
Although a sheet has been typed, yet left blank for a student graph, we did draw a graph of our own as an example, this could easily be recreated if you felt your class required an extra helping hand with graphs – yours will probably be better if you use a ruler!!
Insulation Porridge teacher instructions