Not many people know, but in the past few months, I was diagnosed with a condition called "Fibromyalgia". The NHS describes fibromyalgia as "a long-term condition that causes pain all over the body". Although this is the basis of the condition, it does not quite capture all that I need to live with. I thought I would write this post to promote an understanding of a fairly unknown condition, even though everyone with fibromyalgia suffers differently.
I think the most important thing to understand about fibromyalgia is that symptoms vary from day-to-day, sometimes even hourly. There are some things I may be able to do one day that just aren't physically possible the next.
The worst symptom of the condition certainly is the pain. Fibromyalgia pain is musculoskeletal. This is pain which affects muscles, ligaments, tendons, and bones. This basically means everything can hurt! Some mornings it only feels like a stiff pain, like I've slept in a funny position, yet other mornings it can feel like I was lifting hundreds of weights the day before. Yes, I have been prescribed medicines to control the pain, but it never goes away, it just eases ever so slightly.
Pain often feels worse after over-doing myself the day before. This can be especially difficult as a student teacher, I noticed this most whilst I was on placement. Over-doing myself can be as simple as not giving myself a chance to breathe, working myself to the ground without thinking about a proper sleeping pattern and the inability to take even half an hour to myself to relax.
I read a post online about exercise easing fibromyalgia pain. This sounds really silly, most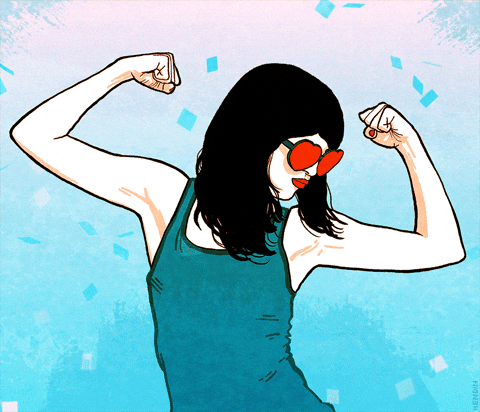 people think exercise causes more pain, but I thought I would try this. I got my gym membership sorted and started going, I managed to fit a minimum of 4 days a week in just going to a class or two. Since starting, I have felt a real difference in the pain I feel and also my energy levels throughout the day. I do still have days where I really am too tired to go and decide just to leave it… I think everyone has those feelings though.
That leads me on to the next symptom which really affects my life. Fatigue. Have you ever woken up in the morning and just thought "Nope, not today. I'm too tired to adult today"? That is me every morning. No matter how much or how little sleep I get, I will always be tired. This is probably one of the hardest symptoms to manage as I literally just want to nap all of the time. Unfortunately, in the teaching profession, napping isn't an option, not even in the nursery. This means I often rely on caffeine and sugar to get me through the day, even though these aren't recommended by doctors at all. Doctors recommend a superb sleeping pattern as if getting to sleep at night is easy. It is quite often forgotten that one of the other symptoms is the inability to get to sleep at night. To work with fatigue, I just have to push through, encourage myself throughout the day, avoid caffeine and sugar before bed and consider what I eat during the day. As I previously mentioned, exercise often helps to energise as well.
There are times where fatigue can flare up massively. Others around me often notice when this happens because I can't even pretend to be wide awake. I get very dizzy when I walk, I start talking really slowly and I find it extremely difficult to keep my eyes open. If you are talking to me and I look as though I am falling asleep or I'm in a world of my own, I promise you, I am not being rude and I am listening (if I'm not I will say after, apologise and ask you to repeat.) I do find this has a massive impact on me socially as I struggle to keep up with others, I just need to sit down.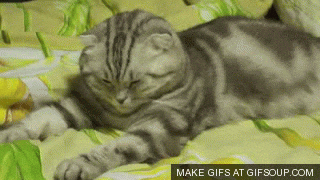 Fatigue flare-ups come from a condition called "alpha wave sleep disorder" which is basically where the brain decides to send bursts of these alpha waves throughout the night even though they are only supposed to be released during the day. These waves take you out of the deep sleep cycle and can even wake you up fully. This becomes a massive issue because the human body needs deep sleep in order to repair itself for the next day. This will happen on a nightly basis however it is far more noticeable during a fatigue flare up.
Although it is not strong evidence, here is my Fitbit data showing an average week of sleep where the dark blue is restful sleep, light blue is when my sleep is restless and red is when I have woken. I like to use this as an example as I think it shows nicely how awake I really am when I'm asleep.
What was I talking about again? Oh yes, symptoms, like memory.
Research at the University of Michigan found that patients with fibromyalgia have cognitive performance which is the equivalent to that of adults 20 years older than them (Bradley & Matallana, 2009).
This has been found not to affect the speed of cognition, which means that fibromyalgia does not affect the memory in the same way age does. Those with the condition often use the term "fibro-fog".
Fibro-fog is extremely frustrating. It's like you're fighting your way through heavy fog trying to grab a specific thought, you know exactly what you're looking for but trying to find it is extremely difficult, and when you finally get to it, you put one hand on it, and it slips away from you once again.
As a teacher, this becomes really challenging as I can forget where my sentences are going or I will ask a question but forget the question by the time I get an answer. Sometimes I can be reading or listening, but the words are just words. They go into my head but don't make any sense, it's almost as if they don't connect and they don't make sense. Sometimes I just can't sentence. I will be speaking and complete jibberish will come out of my mouth, sentences will be jumbled, somehow creating new portmanteau that no one has ever heard of before. It becomes very frustrating.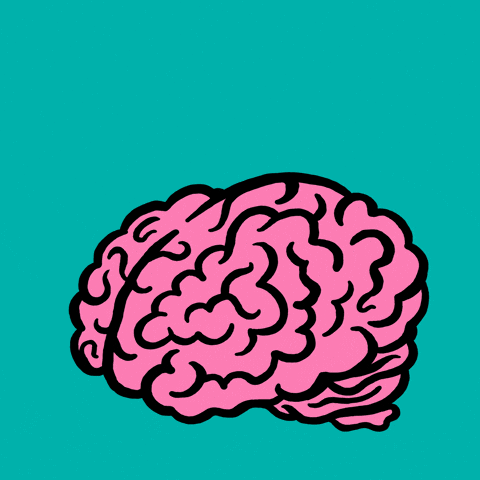 So, I guess at this point, you can see this condition is very frustrating. This is only the beginning, I am still in my first 6 months after diagnosis. I know that it is going to take discipline, patience and determination to get through and I have already started my lifestyle change. I can already see such an improvement in myself and I am much happier now than when I didn't know what was wrong. I have had to learn my physical limitations and I have had to work with a number of specialists to get myself back on track, but I know now that I am definitely on the road to "recovery" in the best way we can put it.
I may not have chosen to have fibromyalgia, but I am grateful for the life changes I have made due to it. I know that with the right combination of medication and lifestyle I will be able to adapt to living with fibromyalgia, I will be at peace with my health and it will not affect my life or my future career. This is only the start of my journey but I am excited to carry on.
I hope this post has given you a deeper understanding of fibromyalgia and its effects…
http://www.nhs.uk/Conditions/Fibromyalgia/Pages/Introduction.aspx
Bradley, L. and Matallana, L. (2009) The Complete Idiot's Guide to Fibromyalgia, 2nd Edition. New York: Alpha, p.170.
Update!!
The University of Dundee have been promoting the awareness of Fibromyalgia with the Dundee Comic Space at DJCAD. They have created this fantastic comic to raise awareness and to share the stories of those with Fibromyalgia to help others to understand they are not alone.
Please take a look, it is useful for everyone to see!
Fibromyalgia and Us  comic