Quick Links –
Class email – p34cdps@gmail.com
Welcome to our P3/4 Class Webpage
.
---
Each week a new grid of suggested activities will be posted onto our P3/4 page.  

The activities and ideas have been created and chosen so that they can be used at home without needing too many resources or preparation.  P

lease don't worry if you don't manage to do all the activities during the week or find some tricky – try your best 🙂




It would great to see what you are doing so please do email me some photographs or video clips and share your news. Please also email if you have any questions about the activities or tasks.
Home Learning Pack
Your child has also been provided with a Home Learning Pack. The pack includes resources to use in conjunction with the Home Learning Grid. Inside, you will find a list of the resources and potential ideas for how they can be used.
---
***** General P3/4 R
esources *****
Here is a link to 'Blooms Buttons'. This includes examples of questions that could be asked and may be helpful to use when carrying out reading activities – BloomsButtonsUKVERSION (1)

Here is a checklist for 'How to Write a Super Sentence' – How to Write a Super Sentence
---
This week's core learning grid (click to download)
Here are some links/pictures of some fun challenges you could try this month: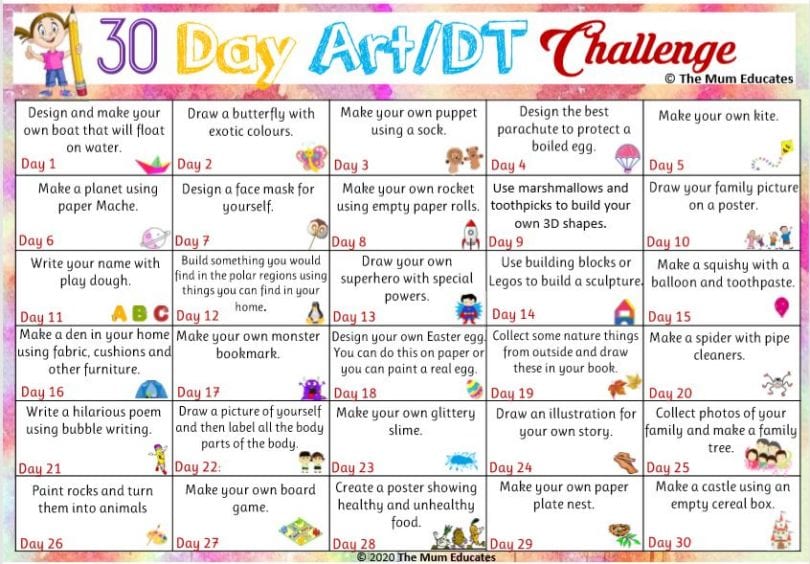 Previous learning grids
(please try any of the activities as many times as you like.)