Boris Johnson has addressed the nation regarding the lockdown but devolved governments are following their own paths. Everything explained here.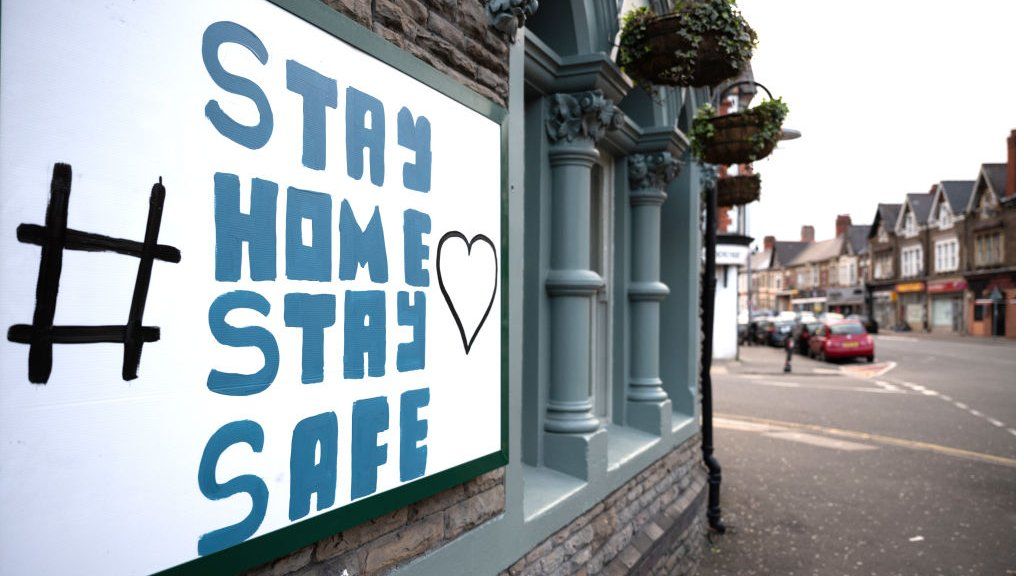 Statistics 
Across the UK the current figures stand at 223,060 confirmed cases of Covid-19 which is an increase of 3,877 today. Sadly, there has been 210 people who have passed away in the past 24 hours due to the coronavirus therefore the current figure is 32,065 people.
In Scotland there are currently 1,453 in hospital being treated for coronavirus. Of those, 80 people are in Intensive care with confirmed Covid-19. Sadly, 5 people have died in Scotland with confirmed or suspected coronavirus today today alone.
Politics 
Yesterday evening, the Prime Minister Boris Johnson addressed the nation regarding a possible exit plan of the lockdown. In his speech he outlined a 5-tier coronavirus alert system that will determine how or when we can begin to relax lockdown measures.
This 5 point tier system is based on the R number. The R is calculated on the number of people that 1 person can infect on average, should they contract Coronavirus. Right now the R number is sitting between 0.75 and 1.0- this number is thought to be higher in recent weeks due to the increased number of Covid-19 patients in care homes upon which the statistics now include. If this number goes above 1 then we run the risk of starting a second spike that overwhelms the NHS.
The Government believe that we are between stages 3 and 4. Therefore, if we relax lockdown too early we run the risk of tipping the balance and having a second wave therefore being forced back into stage 5 where another tight lockdown is imposed.
In the speech the PM explained the steps that he wants to carry out to help relieve the lockdown and help get people back to work.
In England the following lockdown restrictions have been lifted however, following the PM's speech Nicola Sturgeon has said that lifting lockdown measures in Scotland is too early.
In England as of Wednesday:
Those who cannot work from home, for example people working in factories and construction, are to be actively encouraged to go back to work.
Those workers should avoid public transport if possible due to social distancing
The government are working on guidance for employers to make workplaces 'covid-secure'
People are allowed unlimited exercise outside and meet up with no more than 2 people outside their own households in a park or outdoor setting, as long as 2m remains between them.
They are also allowed to drive to beauty spots to exercise and then sunbathe or have a picnic, again with the 2 meter distance between others.
If the R number remains below 1 then, from the earliest of the 1st of June, they may begin to relax the lockdown further. This would possibly include:
opening some non-essential shops, as long as social distancing can be maintained
opening some schools to primary aged children (years 1 to 6) in different stages.
And for those sitting exams next year, they will manage to spend at least some time with their teachers before the summer holidays.
And again if the R number remains at a suitable level then they can begin to lift lockdown even further. At the earliest date of July in England, Johnson would like to:
Open some establishments in the hospitality industry which includes cinemas, cafes and restaurants, as long as social distancing can be maintained.
Johnson had also imposed a 14 day quarantine period for anyone who comes into the UK so to encourage essential travel only and help stop the spread of infection internationally.
It is important to reiterate that these steps are for England only. It is the decision of the devolved governments in the UK to decide how they want to lift the lockdown in their own countries. However this plan could offer some guidance to each member of the devolved governments to decide how they will leave lockdown.
What this means for countries across the UK
Nicola Sturgeon has since commented on Johnson's speech saying that the key message of 'stay at home' remains very much in place in Scotland. However, from today in Scotland the general public have been granted the freedom of unlimited exercise. However, we are to remain close to home, comply with social distancing and only to interact with those inside our own households.
The First Minister is also not encouraging people to go back to work."I am not, at this stage, asking anybody who is not working to go back to work, although we have said we are looking, with priority, at the construction sector, the retail sector and the manufacturing sector," she told BBC Scotland.
Sturgeon is also saying that she does not expect that schools will be open as early as the 1st of June.
Sturgeon is sticking to the stay at home message because it is thought that our R number is slightly higher north of the border due to the fact that our first coronavirus case was after England's,
In Northern Ireland very little has changed in terms of the lockdown. Ministers are set to issue a 5 stage plan tomorrow regarding how Northern Ireland will come out of lockdown. The plan is set to be slightly similar to that of the Republic of Ireland who were given a detailed plan last week.
In Wales they have opted to remaining in lockdown until the end of May. However a few things have been permitted. As of Friday:
The general public are allowed to go out for exercise more than once a day, as long as they remain local.
Councils are allowed to start planning how to safely open libraries and municipal recycling centres.
Garden centres are also allowed to open.
To summarise what has been detailed previously, Scotland is very much still in a state of lockdown. We are sticking to the slogan "Stay home, protect the NHS, save lives". We have been given the freedom of unlimited exercise but we must still be separated from friends and family. However, there is light at the end of the tunnel as Nicola Surgeon has said she will be giving more updates on the current decisions over the weekend. She is set to consider the possibility of opening garden centres, resuming some outdoor work and activities. She will be giving a further update over the weekend to outline what lifting of restrictions may look like in Scotland.
Information correct as of the 11th of May 2020
By Anna Lloyd, Editor-in-Chief
Sources- The BBC, The Guardian, ITV, The Independent