With over one million signatures
on a petition and a special mention from Prime Minister, Boris Johnson, Captain Thomas Moore has been awarded his knighthood.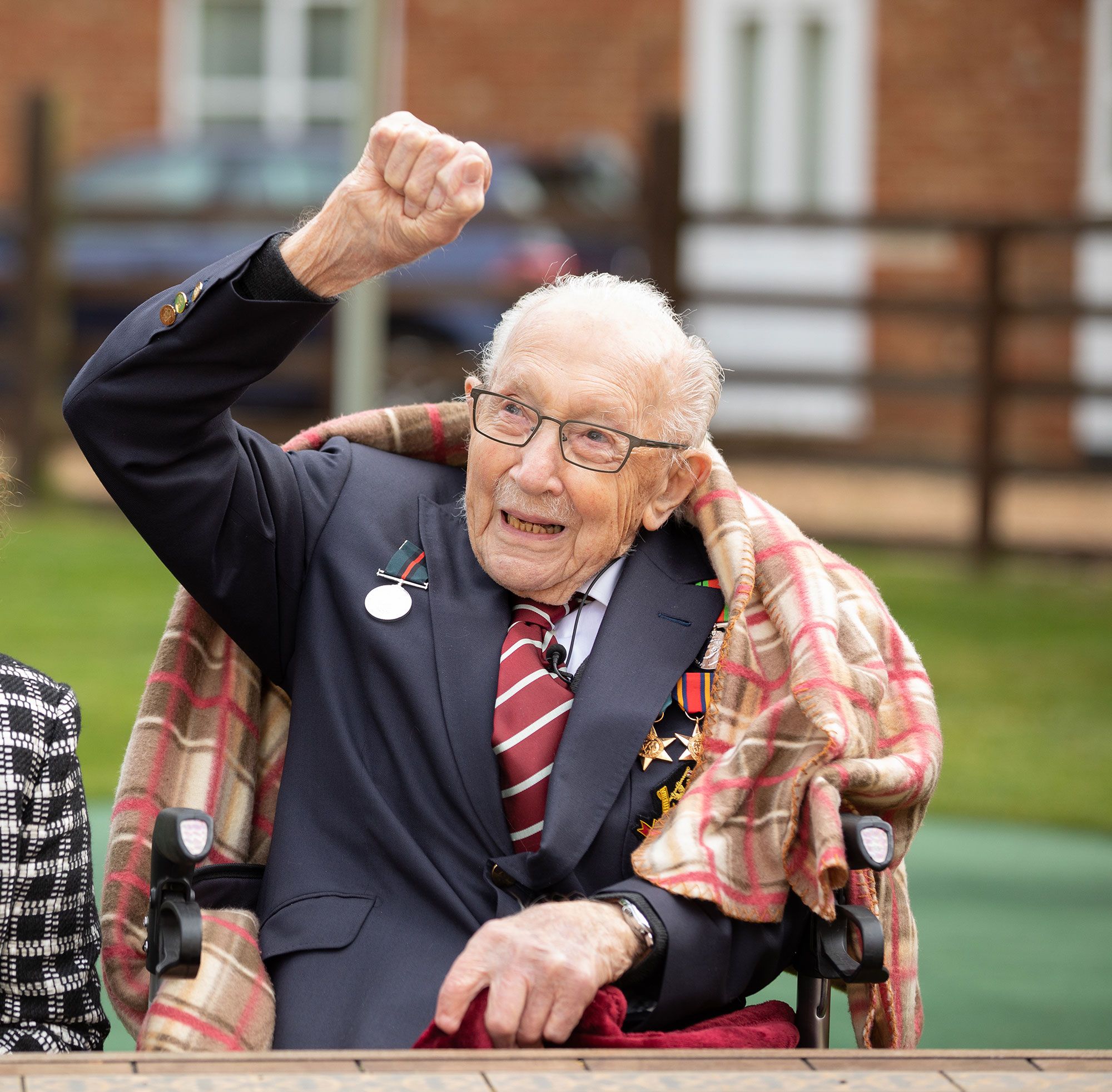 Following his honorary colonel title, the Queen has approved the knighthood of the 100 year old war veteran after a special nomination from the Prime Minister.
During an address to the country, Boris Johnston called Captain Thomas Moore "A true National treasure" who provided us with "a beacon on light through the fog of coronavirus."
Captain Sir Thomas Moore has raised over £32 million for NHS charities, smashing his original target of £1000, for walking 100 laps of his Bedforshire garden before his 100th birthday in April.
The honorary colonel said in a news interview on Wednesday morning that he is "overawed" about the news and that this is "a very outstanding honour". Captain Sir Thomas Moore recalled the events of reviving the letter about his knighthood and said "This can't be true". However the fame is not getting to him, Sir Thomas announced that "inside, nothing's changed" and that he will continue to serve his country.
It is not only Captain Thomas Moore who is in shock, his daughter Hannah Ingram-Moore told BBC that receiving the knighthood was "simply extraordinary" and his grandson Benjie Ingram-Moore added, "You never even dream of a letter like this coming through the door. It was an amazing moment for him and the entire family."
Although we do not have an idea of when the official ceremony will take place, the World War 2 veteran says he is "looking forward" for the ceremony but he hopes "the Queen's not heavy handed with the sword".
By Aoife Houghton, Team Reporter 
Sources- BBC, The Telegraph