On St.Patrick's day there was a horrendous incident that happened leaving 3 tennagers dead.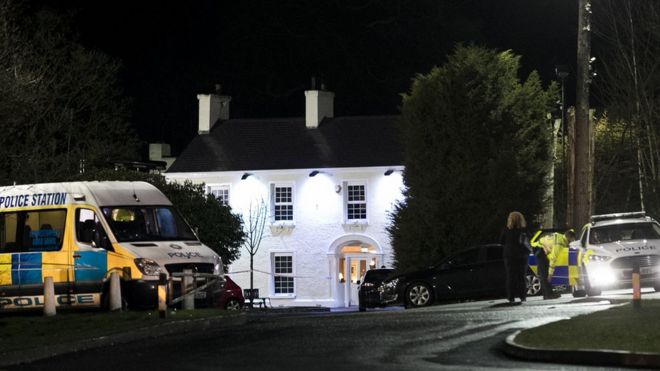 St.Patrick's day was the 17th march and it left 3 young teens dead in a hotel in Cookstown, a small town in Northern Ireland. A numerous amount of teenagers are also being treated in hospital for injuries. One of the teenagers died at the scene and the other two died in hospital with critical condition.
Lauren Bullock, 17, Morgan Barnard, 17, and 16-year-old Connor Currie died after the incident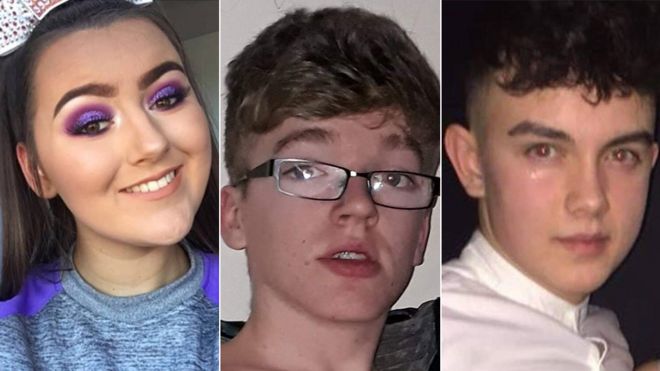 The police said a large group of young people had been waiting to get into a disco at about 21:30
Police Service of Northern Ireland Ass Ch Con Mark Hamilton said:
"It is heartbreaking that an event which should have been fun for these youngsters on St Patrick's night should end in such a terrible tragedy."
The focus of the police investigation is on eyewitness accounts of what happened and CCTV footage from outside the hotel.
Although the CCTV images are dark, they do provide an indication of what went terribly wrong. Detectives are studying the footage frame by frame. It appears the people who died sustained injuries in a crush as a big crowd waited outside the disco, hoping to get inside. However, although there are images of people falling, police need to be sure that they are the teenagers who later died. There are also reports of fighting briefly breaking out. It is a very complex and complicated investigation and detectives want more people who witnessed what happened to come forward to say what has happened and left families without their relatives.
Police Service of Northern Ireland Assistant Chief Constable Mark Hamilton said: "Our preliminary investigations show there was a crush towards the front door of this hotel, and in that crush people seem to have fallen.
"There seemed to be a little bit of struggling going on to get people up off the ground and that might explain also why there was a report of some fighting."
Colin Neill, a chief executive of Hospitality Ulster has said the following statement on the situation:
"We are monitoring the situation closely and echo the PSNI appeal to parents to make contact with their children and collect them immediately from the venue."
Without a doubt this is a tragic incident and the families are devastated about this dreadful event. Imagine your child going out with their friends to have a good night and never coming home.
by Ryan Mckechnie and Tallulah Galbraith, reporters
Sources: BBC News