Welcome to Adelphi Nursery's Website
Dear Parents/Carers,
The team and I would like to give a brief overview of what we can offer your child at Adelphi Nursery!
We are a Glasgow City Council Early Learning and Childcare Establishment and can offer full days or part days, Term Time or Full Year Childcare options, to meet your childcare needs.
We are fortunate to be based with easy access and parking for drop off and pick up and just across from Glasgow Green and have outdoor play areas for each of our Playrooms.
We know that looking for a nursery is a big task and we are pleased that you are looking at the possibility of sending your child to Adelphi Nursery.
We offer a nurturing environment and we are committed to outdoor learning and offer daily outdoor play experiences and learning opportunities for your child.  All our Child Development Officers are qualified and undertake continuous development in Early Years to ensure we give a great service to you and your child.
Here at Adelphi nursery, we have created a warm and caring environment which supports and develops our attachment led childcare provision. We recognise that the year 0 to 5 years are most important years of a child's life.  Here at Adelphi Nursery we strive to ensure that our 2 to 5 years are provided with the best possible experiences in our 2-3 or 3-5 Playrooms.
At Adelphi Nursery we understand the importance of working with our families to provide consistency for each child's individual routines/needs and understand the challenges you face.  Each Child at Adelphi Nursery has their own Keyworker and we make the use of various Council approved software apps to share your child's knowledge and experiences with their parent/carers.
Here is a link to our latest Newsletter to give you a flavour of the types of activities your child would be involved in, should you apply for a place with us;
Below we have shared feedback we have received from Parents/Carers in Summer of 2023 as we feel you would like to hear what they have to say about us!
Also below our Key dates (Scroll Down) have been listed.  We accept and welcome applications from 16 months and all places are offered with necessary transition arrangements to ensure your child is happy to be with us!
We look forward welcoming you and your child to our Nursery!
Please call us for more information 0141 429 1474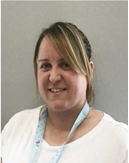 Karen O'Hara – Head of Centre and Leeanne King – Depute Head of Centre 
Feedback – received in Summer 23 from Parents / Carers (whose children are due to leave)
said about us; when asked 'What Adelphi Nursery could improve?….'
"You  are really done well in ensuring safe, fun-filled and healthy environment, promoting and encouraging children's confidence and independence while learning"
"Create good relationship with parents and no preferential treatment. Good communication and being straightforward"
"Interacting  and teaching is very good"
"Great nursery and amazing staff. They have really helped my child's confidence over the past two years – We will miss Adelphi nursery. Thanks for everything🥰"
"I think you are doing a fantastic job. I just   wish she could stay a little longer in your care :)"
"Absolutely  be part of Adelphi nursary and Miss.Kim really nice and glad to had a great   teacher 
"You are doing great already"
"Nothing to improve on! Adelphi nursery staff are outstanding and my child has been looked after – amazing."
"We are completely satisfied with the nursery. My son, who was initially shy, is now, socially more comfortable. Thanks to all the teachers"
We thank everyone who took the time to complete our feedback – it means so much to our staff team!
ADELPHI YEARLY DIARY FOR 2023 – 2024  
THESE DATES ARE SUBJECT TO CHANGE
Thursday 7th – Christmas Jumper Day
Thurs 7th – Fri 15th – Hanukkah
Christmas Party date – Tues 12th December
Christmas Lunch date – Tues 12th December
Holiday Dates December;
Nursery closes on Friday 22nd December
Christmas holidays are;
Christmas 25th December –
(full year children return 3rd January and term time children return on Monday, 8th January, 2024)
January 1st – Happy New Year from all the Team at Adelphi Nursery!
Thursday 25th – Burns Night – come dressed in some Tartan (or something red)
Monday 29th – Story telling week
Chinese New Year – Celebrations begin on 9th Feb – with New Years Day being Sat 10th Feb – Year of the Dragon
Holiday dates;
Term Time Children – Monday 12th February and Tuesday 13th February Midterm break
Closed to ALL Children – In service 13th and 14th February (return Wed 15th February)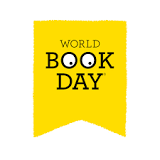 MARCH
Thu, 7 Mar 2024 – World Book Day
This year, Ramadan begins at the first sighting of the crescent Moon on the evening of Sunday, March 10th, 2024 –
Holi – Mon, 25 Mar 2024
Key Ramadan 2024 Dates
Thursday 12rd March – the beginning of Ramadan 2024.

Friday 11st April– final day of sawm (fasting)

Saturday 12nd April – Eid
Public Holiday – Closed to All Children – Christian Holy Celebrations – Good Friday 29th March and Easter Monday 1st April;
APRIL
Easter Hols (Easter Monday) for Term Time Children
1st April to 12th April) – Children return Monday 15th April
MAY
Children in our 2/3 Playroom should let us know early May 24 for any changes in days and hours you need childcare for August 24 starting.
It is important to note that In May we do our offers to new children, so should you require some change in days or hours; then you must get a form from the Nursery Office in order for this, to be considered.
Closed to ALL Children for In Service Day – Thurs 2nd May service (subject to change)
Closed to ALL Children – Monday 6th May (May Holiday)
Closed to ALL Children – Friday 24th and Mon 27th (May weekend)
Any queries – please call us – as we are always happy to hear from our families 0141 429 1474