Good afternoon everyone.  We have now reached our final week together as P5H. I can not believe how quickly this year has gone by!  It feels strange that this is my final homework/reminder post to you. Please continue reading to see what's happening this week.
Personal Reading Challenge: Your Personal Reading Challenge finishes on Wednesday. A huge congratulations to all of you who have made a fantastic effort to increase your reading this term. I have been very impressed by your commitment.  Please remember to bring your book to school as this will allow you to read it during ERIC time. Remember to record the books you have completed this term in your Reading Passport.
We will still be having ERIC time in class so please  remember to bring you books into school.
Here are your reminders for this week:
Our last P.E. slot of this session will be on Tuesday. Due to the P7's Leaving Assembly the hall will be out of use. Hopefully we will be pairing up with P5S and, as long as the weather allows, we will have P.E. outside.  Please remember to have suitable clothing and a full water bottle with you.
The Summer Reading Challenge has now started. If you would like to take part, please click here to see all the details.
Please remember to bring in a suitable bag to take your work from this term home.
Miss McDowall has put a post on our blog about school books and resources. Please click here for full details.
School closes for our summer holidays on Wednesday at 1pm.  
I would like to take this opportunity to thank all of your parents who have supported us this session, especially out parent helpers who have came on our school trips and visits to the library. Without you these would not have been possible.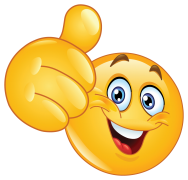 Enjoy the rest of your weekend.
See you all tomorrow.
Mrs. Hughes