So I walked into the Upstart presentation/talk/debate with a definite bias for upping the school age to 7! I have always believed the rigidity of primary school was a drastic change at an impressionable age and too much of a downgrade in child led play.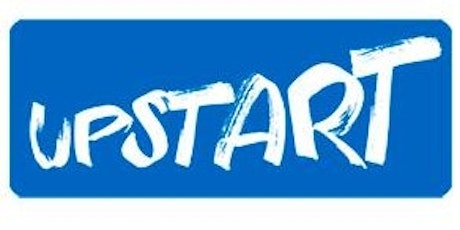 However after tonight I realise that I am surrounded by like minded people in my field and beyond. It's not that we don't understand the importance of play. We do. It's just these children arrive in uniform, to sit at desk, with the parents expecting reading and writing work brought home within a week. Why shouldn't they? I do believe I was at school at 5, my mother was… Her mother was. Mini adults as young as 4. The worst thing we can do is ignore the blatant fact we all survived and many flourished going to school at 4 or 5. I'd hate to discredit the amazing work teachers have done in early years for many years!
That doesn't mean that change isn't possible just that it will take implementation. It's not "Presbyterian Scottish" views that are stifling that play, this was often referred to in the presentation. Scotland is a culturally and socially diverse society still leading in aspects of education, and if we are still producing innovative young people many WILL be apprehensive about upping the school age. Those against change should be heard too. Instead of frowning and culturally shaming the nation why not just encourage a more play based environment into early years. Let the teachers choose to spend the afternoon playing, our curriculum allows for flexibility…. utilise that.
I have explored how people lived in the past and have used imaginative play to show how their lives were different from my own and the people around me.
SOC 0-04a
Our own lecturers encourage us to question and utilise the expression available within Curriculum for Excellence. I don't feel it's the school age that needs upped but that simply play should be happily extended. Choice should be extended. Individuality should be encouraged.
My questions are not on why are we scared of play; they are… Why a uniform so young? Why am I suddenly a title and not a person…? Why shouldn't I encourage reading and writing in its simplest forms, if that child is switched on and ready. It's about the individual. (In regards to talk play read bus! ) What bothered me was the assumption that it was school that stifled play. I've never looked back and thought oh I was so bored at school!!! I do however look back and smile at the quantity and quality of the play I engaged in out-with school.
I feel it's the lack of play education with parents that needs addressed. Teachers having a more open policy with parents or community organisations venturing into the classroom. We change the adult to child ratio massively in just a few short months. That's not ok.
Another point I want to probe is technology. The statistic that two thirds of 5-16 year olds have a tablet speaks volumes. The schools do not give the children these, the families do. That number being so high may be in correlation with the deterioration of play. We should utilise not demonize this information. Swiping instead of turning pages. Let me think back… Chalk instead of print, pencil instead of chalk, typing instead of pen… Progress. If as an adult I find it socially acceptable (if not encouraged) to use technology and smart phones daily then what stops me and others finding it ok to hand that device to a child? I am a mother and my 3 year old will "Google" info with me. I can show her quickly what I mean by the phrase "ominous clouds". It's not detracted from our engagement, it's eased her understanding of a difficult word and it's made my job easier as a mum! Books are still to be enjoyed and by my daughter loving books I'm not depriving her of play but feeding her imagination for her to then excel in play!
Information is to be accessible. When the changes we have made in education over the years they should maybe have touched upon the positive influence and impact of technology. We can't poo poo or blame a tablet for the deterioration of play. We have to, ourselves, step back from our all encompassing reliance on our devices and engage in talk, interaction, contact with people. I will never lose my ability to play because I make a choice not to. As an educator I will make a choice to encourage play. We need to help everyone make informed choices for their children's sakes.
I am 100% behind further utilisation of play in early primary. Upstart is a campaign that could revive the children of Scotland and give them back their youth. A vision shared with the vast majority that showed up on Tuesday night.