On Monday 22 August a group of pupils travelled by bus to the Edinburgh Book Festival in Charlotte Square.   First we had the opportunity of listening to Celia Rees talking about her new book "The Fool's Girl" 
 After a quick picnic relaxing in the deckchairs provided,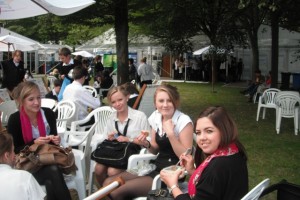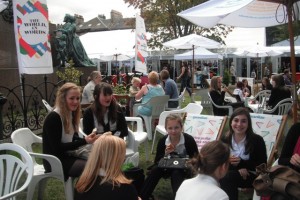 we then had a session with Julie Bertagna and Keith Gray on the topic "Surviving It", whether that was ecological disaster or just being a teenager!
Julie Bertagna's website:
More information on Keith can be found at http://www.contemporarywriters.com/authors/?p=auth519F070202bc9277B9rnk412799C
Some of the pupils who enjoyed their day at the Edinburgh Book Festival.