Morning Everyone,
Well here we are in June already! I can't believe how long it is since I saw you all. I bet you have all grown loads!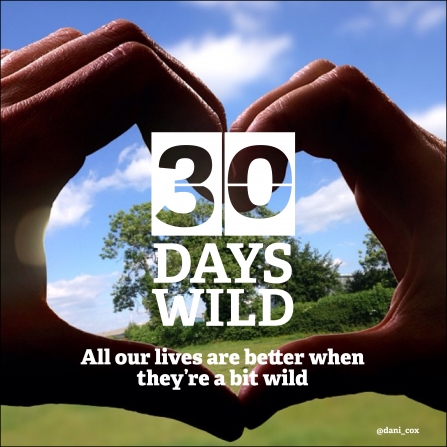 This week we have started 30 Days Wild run by the Wildlife Trusts. You can still sign up online here and it will give you access to loads of great activities and webcams. This is a great campaign to raise awareness of outdoors and nature. Each day there will be a random act of wildness for you to complete. I will post these on twitter. There are random acts of wildness which are easy for you to do on your own and there are ones that are for the family to do together.
I will add the resources down below that you can use at home. If you don't have a printer don't worry just make your own versions.
Have lots of fun!
Love Mrs Short 😀
Daily overview
Literacy – sight words 
I've added in dictation for the Limes on their sheet
Apples Bananas 20_06_03 sight words
Limes sight word overview and dictation
Music 
Art 
Art is a talking activity toady
30 Days Wild