Lets look at animals this week…
We love this story at nursery, maybe you have it in your house, if not listen to the author, Rod Campbell reading it in this little clip….
Animals are great to learn about, there are so many things to think about:
Let's explore the book:
talk to your child about:

different parts of a book (front, back, spine)
how to hold a book and turn the pages properly
 title and the blurb on the back
author and illustrator
the words and the pictures

now see if your child can retell the story, ask them:

 what animals do they remember
why could they not keep the – elephant, giraffe, lion etc
Why could they keep the puppy?
 can they remember the order the animals came in?
what was their favourite story and why?
Let's move like the animals, here is a fun action song to show you how some animals move:
Let's think about the different types of animals: (Wild animals, Farm animals, Woodland animals, Pets) –
talk about the different types of animals
gather all your animals toys and sort them into the different types
gather all your books about animals and sort them into different types
make pictures of the different types of animals
Baby animals are called, this is a good way to widen your child's knowledge and vocabulary when learning about animals.  Here is a wee video to help learn what baby animals are called….
Animals Art and Crafts ideas…
Where do animals live?
Where in the world do different animals come from? If your child is particularly interested in where animals live you could extend this by researching which countries animals come from ….
Patterns
This is a great way of getting children interested in patterns, initially just looking and identifying animal patterns can be fun, and recreating these type of patterns with arts and crafts materials.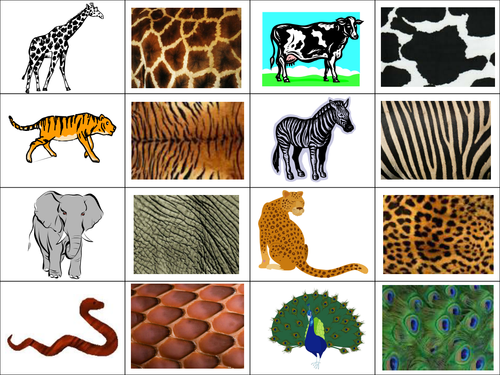 You could also introduce your child to the mathematical concept of repetitive patterns, using objects or mark making.
This is also a great book to reinforce ordinal number (1st, 2nd, 3rd etc).
talk to your child about which animal came 1st, 2nd, 3rd etc
make cards with 1st, 2nd, 3rd etc on them and ask your child to put them in order
encourage your child to put their toys in queues and talk about which toy is 1st, 2nd, 3rd etc
talk about the days of the week and label them the 1st, 2nd, 3rd day of the week etc