IMPORTANT UPDATES
To all of our Primary 1 Parents and Carers.
Updated guidance for Parents and Carers.
South Ayrshire Council
There will be no change to school starting back, see link to letter below. Transition for first 3 days, then all children back full time from 17th August.
August 2020 
The Scottish Government have now confirmed schools will reopen full time for all pupils in August.
In South Ayrshire schools will .reopen on Wednesday 12 August, but in most schools the first three days will be a phased return.This is to allow us to test new arrangements such as safe pick up and drop off; one way systems; hand washing; break times; social distancing for adults and between adults and children.
The letter sent to you in June confirms who should attend on the 12th, 13th and 14th of August. All pupils will return full time from Monday 17 August. Thank you for your continued support and we look forward to welcoming our children and young people back to school.
Please find below letters from our Director of Education and Mrs J Stefani outlining information for the return to school in August.
20200624 Parent-Carer Update Letter
Letter from Mrs Stefani
IMPORTANT ANNOUNCEMENTS
From 22nd June, applications for Clothing Grants and Free School Meals for School Session 2020/21 should be completed on line.  The link below takes you to the guidance notes and on-line application form.  If you don't have access to a P.C, Laptop, Tablet or Phone, please call 0300 123 0900 and a member of our Customer Services Team will provide assistance.
https://www.south-ayrshire.gov.uk/schools/clothing-grant.aspx
Please click the link to see a letter from Douglas Hutchison, Director of Education.
20200610 Parent-Carer Update Letter

Marr College Transition for P7 pupils
All the digital transition resources for P7 pupils are being added to TEAMS and our website. Please use the following link to access transition information.
http://www.marr.sayr.sch.uk/p7-transition-2020.html
From Friday 12 June, applications for South Ayrshire Council Clothing Grants and Free School meals will be open on their website.
https://www.south-ayrshire.gov.uk/
They will provide you with more detailed information, such as qualifying benefits, guidance notes and how to apply next week.
We have replenished the jotters for you all at the Keystore.

We hope these are useful for everyone.

Best Start Grant School Age Payments Reopen on Monday 1st June. 
Click on the link below for more information.
Please also find information on
Supporting children & young people who are worried about COVID19
A message from HM Chief Inspector and CEO of Education Scotland
@GayleGgorman
the publication of new resources & activities to support learning at home. View our
#ScotlandLearns
website –
ow.ly/j9QZ50zD4uD
& our parents & carers newsletter –
ow.ly/b6PM30qF8X8

As some of you will be out and about on bikes more just now, please use these links for information for cycling tips and safety.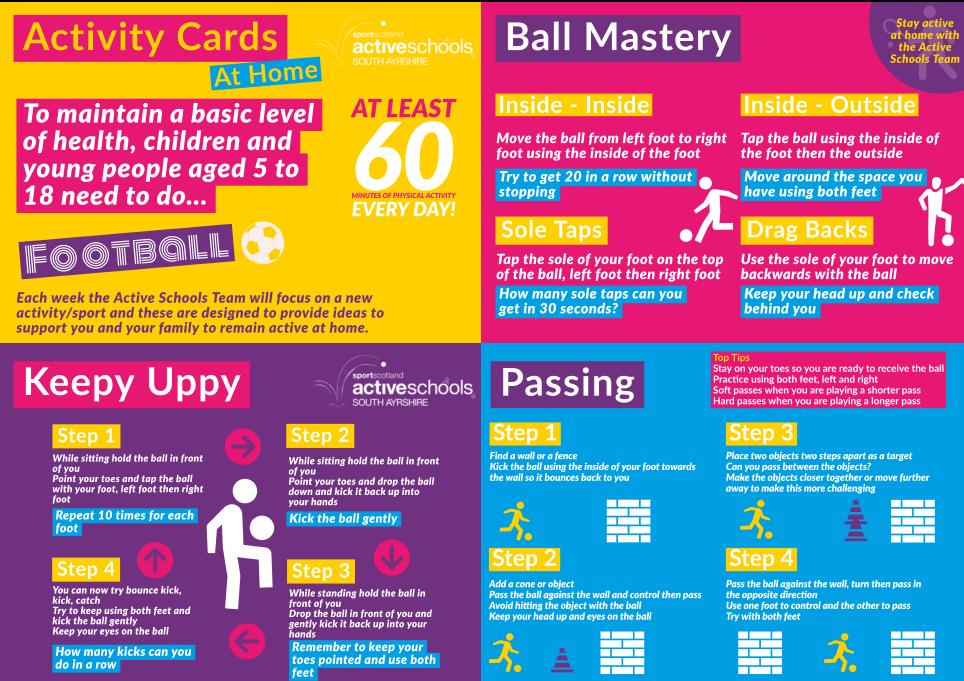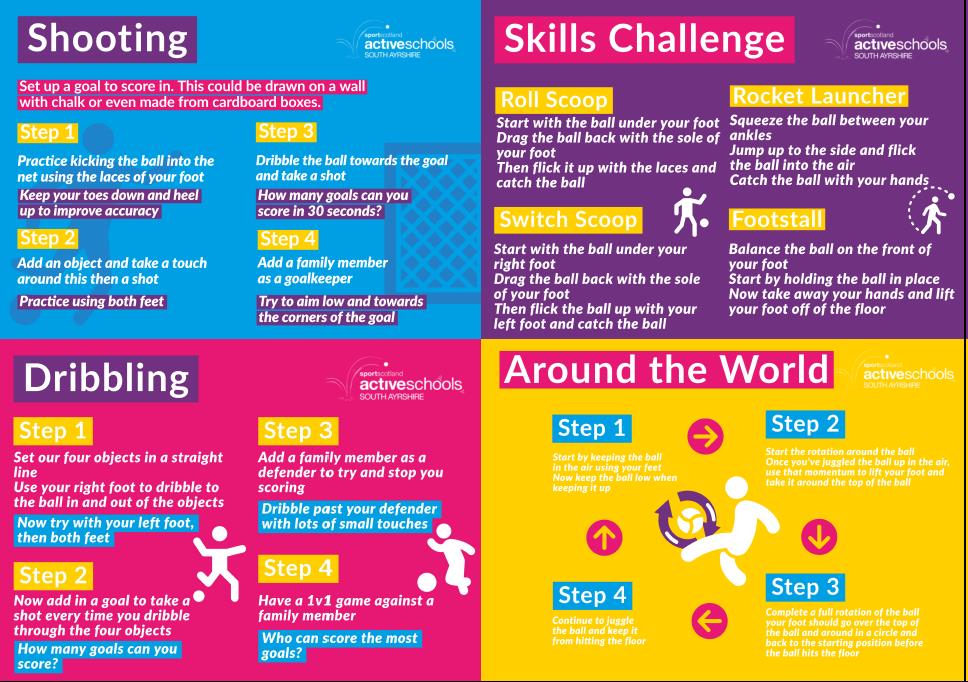 You can see a bigger copy by clicking below.
Timetable

Click below to give some great ideas to try at home.
Keeping the kids entertained
If you're looking for ideas to keep the kids entertained use this website from ScotRail.
https://www.scotrail.co.uk/keeping-kids-entertained
Here you'll find lots of activities to keep you chugging along for the next wee while.
"Everything can be taken from us but one thing: the freedom to choose our attitude in any given set of circumstances" ~ Viktor Frankl
Please use the link below for ideas on how to Keep Calm, Stay Wise & Be Kind.
https://www.actionforhappiness.org/coping-calendar
Ideas on  how to stay connected.
The brilliant Axel Scheffler has produced a book about Covid-19 Coronavirus just for children – and it's available as a FREE download.
https://nosycrowcoronavirus.s3-eu-west-1.amazonaws.com/Coronavirus-ABookForChildren.pdf
HOME LEARNING

Click here to see a bigger version.
https://learning.rzss.org.uk/course/view.php?id=121
If you are on Twitter. Follow Count on Us for daily challenges. There are challenges for all age groups. You can upload your results on your Class Teams page.
Using Twinkl to Support Home Learning
Twinkl is a website that creates educational resources that can be used at each step of a child's learning journey. In order to support school closures due to the Coronavirus, Twinkl is giving everyone 1 month's free access.
How do you sign up for the free month?
Step 1: Go to www.twinkl.co.uk/offer
Step 2: Enter the code CVDTWINKLHELPS
To help daily sharing of stories try:
https://stories.audible.com/discovery
To help support your child's mindfulness try:
https://www.teachstarter.com/au/teaching-resource/mindfulness-learning-from-home-pack
To keep your child active try:
The Body Coach for Kids on You Tube
For something different try:
https://childhoodbynature.com/natural-history-for-kids
For those children who use clicker they can get access using the link below. This is useful for learners who usually benefit from additional reading and writing support when at school.
Clicker<http://www.cricksoft.com/clicker> for primary schools – works on iPad, Chromebook, Windows & Mac.
Why not try the following link so your child can enjoy stories being read to them?
https://www.storylineonline.net
June Stefani
Head Teacher