This week's lecture about the importance of music education. Wen I was in high school I was very involved in the music department and have first hand experience on how music can have an impact on you not just with other areas of the curriculum but also socially and emotionally. After watching a Ted Talk video during our lecture I learned even more about how music can have impact on the brain. For example, music can help our memory functions, solve problems and can help our brains to be healthier later in life (Ted Talks, 2014).
In order to be involved in music, you do not have to play an instrument. Music education involves many other skills such as listening and having the confidence to perform. Also, there are many opportunities for children to discover music. Simply listening to the radio or taking your class on a trip to a performance. We found out that in the Glasgow Royal Concert Hall, they hold concerts that are free of charge. This is a great idea that I can take with me into placement and as a teacher.
In our music workshop we were working through some rhythms to tap with whatever we had over zoom. We started out using shapes to follow along with the music and then followed onto learning what each note looks like and lasts for. I can imagine for someone with no musical background this would have been quite tricky to get the grip of. However, with a very musical background I was able to pick up the rhythms very quickly. I feel confident that I would be able to produce a music lesson with support of 'Charanga'.
In the drama workshop we were learning about 'process drama'. This is where pupils and teacher can create a drama focussing on problem solving (Wells, 2017).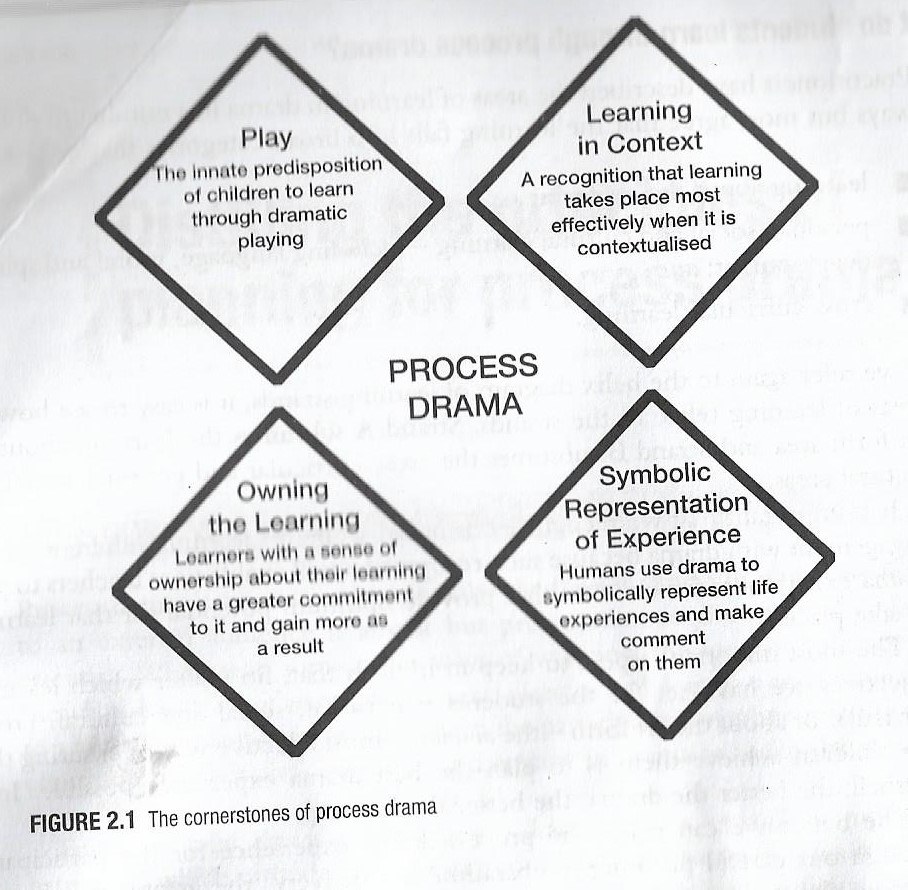 One way we can do this is by using the 'Teacher in role' strategy. With the teacher participating, this means that they can influence the dramatic and learning process from inside the drama. If the teacher choses to play a low-status role, this will encourage the children to try and solve the problem themselves rather than looking to the teacher for guidance (Farmer, 2020). This really emphasises the children leading their own learning. Along with freeze frame, this is a great approach to take into the classroom with me. This session has also emphasised that you do not need to be a professional actor to do a drama lesson. All you need is a little confidence!
References:
Farmer, D (2020) Teacher In Role. Available at: https://dramaresource.com/teacher-in-role/ (Accessed: 21 October 2020).
Ted Talks, (2014) What if every child had access to music education from birth? 27 October. Available at: https://www.youtube.com/watch?v=ueqgenARzlE&feature=emb_title (Accessed: 21 October 2020).
Wells, T., Sandretto, S. (2017) Using Process Drama to expand the literacy programme; an exemplar. New Zealand: NZCER Press.