Hello Everyone,
I just wanted to pop on to tell you about an Art Competition that you could try at home over the next couple of weeks!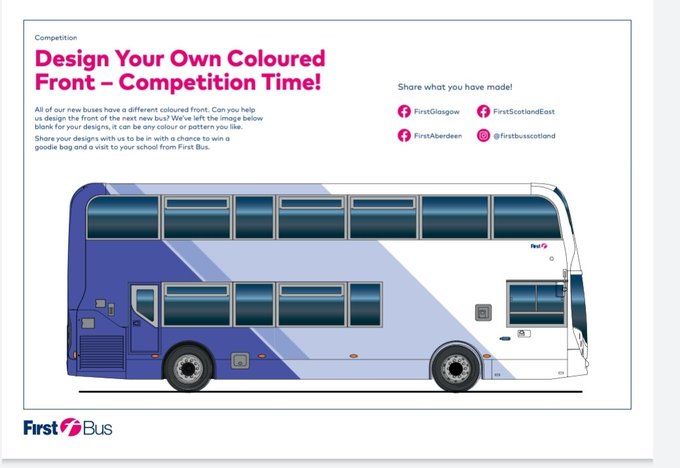 Can you think of an amazing, bright, bold, colourful design to brighten up the side of a bus. One West Lothian pupil's design could be featured on the side of a bus, cheering up communities and passengers as they travel along their routes!
The competition is running as part of Children's Art Week, which this year, celebrates the theme of Connecting Across Generations. All you need to enter is a sheet of plain paper, some bold colours to work with and their creative imagination. Creative ideas can be submitted using any colour, pattern or drawing.
Follow the links for details on submitting ideas, all pictures should be submitted by 6th August 2020.
https://www.firstgroup.com/south-east-and-central-scotland/news-and-service-updates/kids-pack
https://www.dailyrecord.co.uk/news/local-news/kids-urged-enter-design-contest-22365523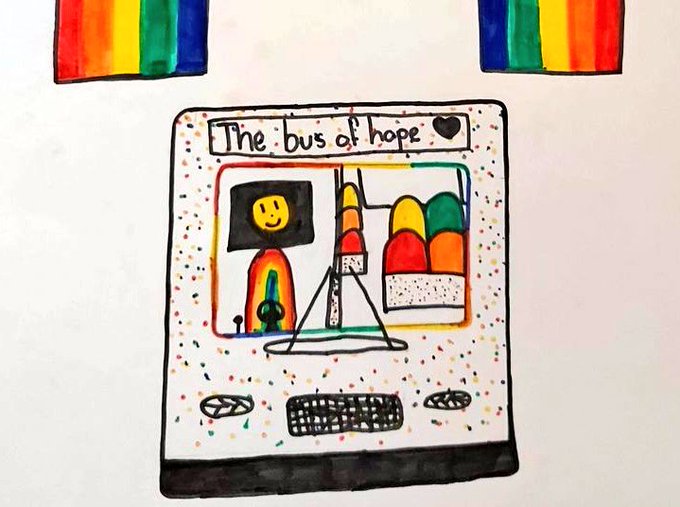 I would love you to have a go at entering this competition, I know many of you have creative ideas and would think of some amazing designs,
Mrs Piper