Well Hello Pinettes – on this lovely day!!! I can see some sunshine – HOORAY!!!
Well in the BLOG this week we are going to focus on 'World Book Day' which is Thursday the 4th of March – March already!!!!
Click here World Book Day to take you to their site for loads of different ideas – you can listen to Hugless Dougless, print out bookmarks, get the instructions to make an Elmer Milk Bottle (Recycling Art!) or spot the difference with those funny Aliens in their Underpants!!! There are lots of different activities.
The Story we have choosen is 'What the Ladybird Heard' the reason we picked this story for World Book day is because Julia Donaldson has made it in to a Play. We thought it would be great, as we could use our signing – to sign all the different animal names, use lots of different props and use our AAC Devices to make all the sounds – when we are all back together in class we are going do this!! Hopefully you should all have received your copy please get in touch if you haven't.
On Thursday morning Vscene we will be reading the play, with all the props and sounds please join us – if you have any props or sounds on AAC Devices and you want to bring these please do! You can dress up if you want – or keep you pjs on – whatever you want!!!
Below are a couple of versions of the story.
What the Ladybird Heard – read by Julia
What the Ladybird Heard
Julia Donaldson has even got a song!!
Science and the Outdoors – NOW what do you call it a Ladybug or Ladybird?? It can also be called a Ladybettle, Ladycow, Ladyfly or a Ladyclock!! For lots of information on Ladybugs or ……Ladyflies check out the link below. Soon we will being seeing the Ladycows in our gardens!!
National Geographic Kids
Practising our Signing
I love Animals
Dancing and Singing Time
Just Dance – Old MacDonald
Art – making a Ladybird.
Now there are loads of ways you can do this – depending on what you have to hand – below are some ideas and links – please send us a photo if you make a Ladybug.
We are excited!!!
Zombie said MIAOW and Pixie said PRRRRRR! Logan's very well behaved dog said WOOF!!!
A good Read? Shaun the Sheep said BAA! And Vixen say WOOF!
The Horse said NEIGH! And the Cow said MOO! And the Pig said OINK! And the Duck said QUACK!! And the Hen said CLUCK!!
Gosh – use your number skills to count how many animals are in this story?
Sadly we haven't managed to located a Goose – so think Goose everyone!!
Fairtrade Fortnight is from the 22nd of February to the 7th of March
Fair trade is a way of buying and selling products that allows the farmers to be paid a fair price for their produce, and have better working conditions. Trade is 'unfair' when farmers receive very low income and have poor conditions while the companies that sell their products make lots of money from them. The Fairtrade Mark was introduced in 1994, it iS awarded to products that are sold under certain fair-trading conditions.
Have you seen this symbol on anything – perhaps bananas, coffee or chocolate – have a look for it.
There is a couple of video links below you can watch which explain all about Fairtrade.
Cookery – what about helping to make this yummy Fairtrade Banana Bread, some mashing and mixing!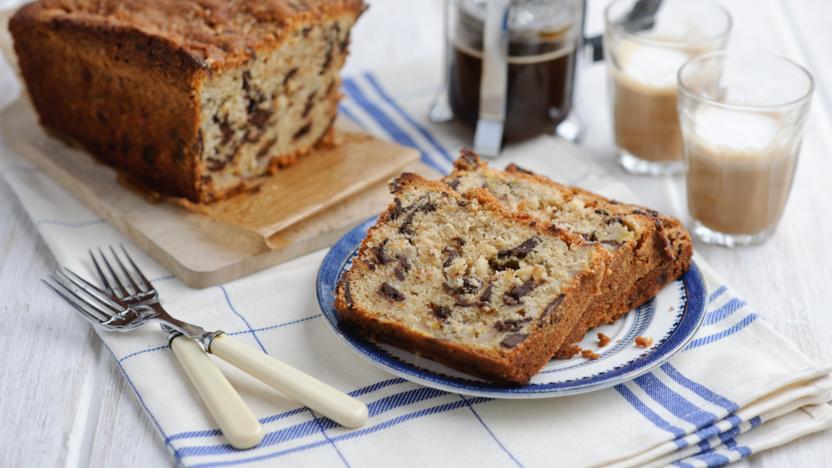 Have a lovely week Pinettes
xx