Dyslexia Friendly Schools
Our DFS Day was a fantastic success! All pupils attended a whole school assembly and were informed about Dyslexia by P6K. P6K pupils led activities and invited each stage to take part in the workshops.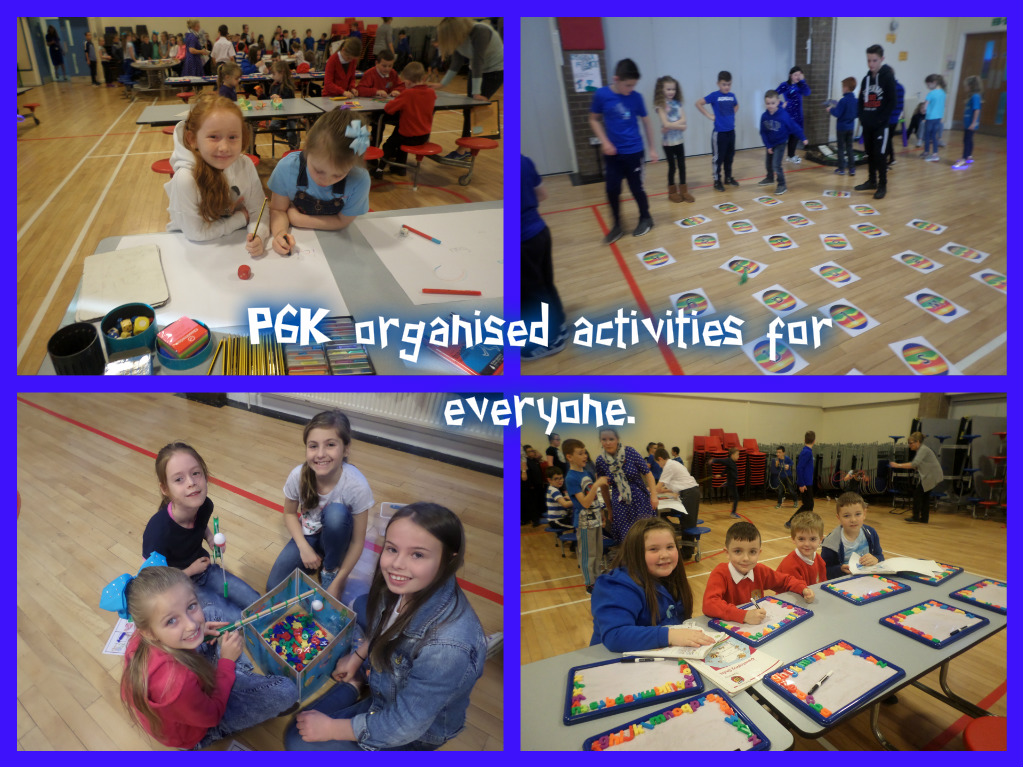 Mrs Klein, Mrs McPhail, Sam, Rebecca and Daniel went to Dumfries House to be presented with our DFS Bronze Award. Well done everyone!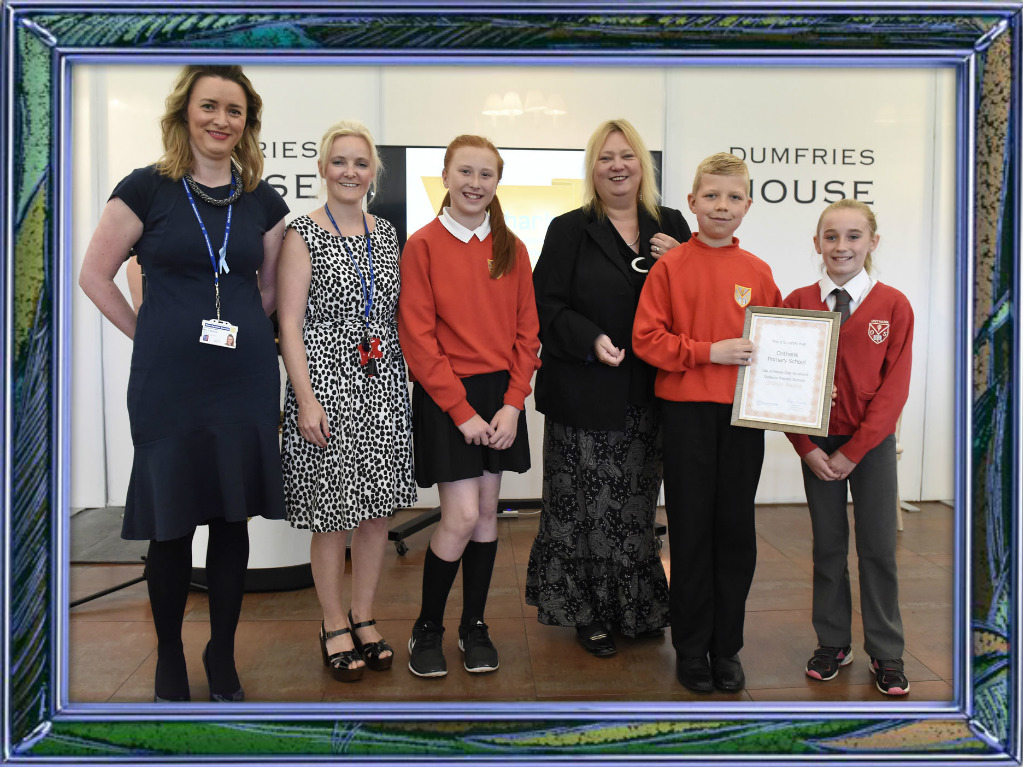 This term we are focussing on a different DFS Strategy each week to help support us in Literacy and Numeracy.
    The whole school took part in a range of activities during Dyslexia Awareness Week.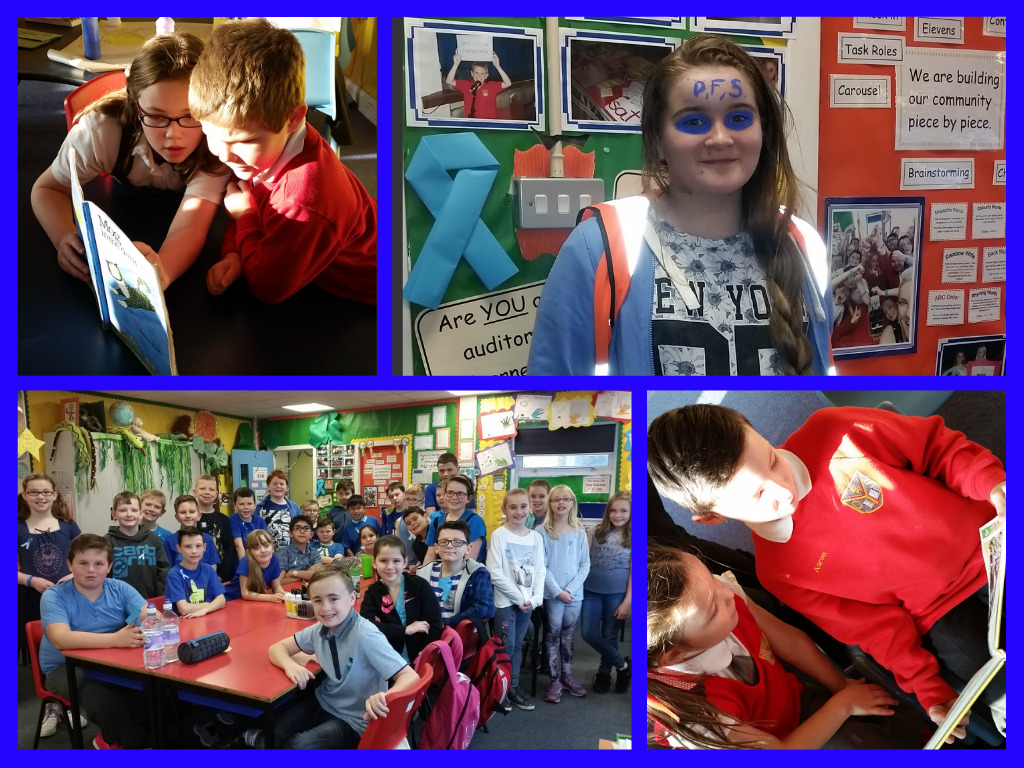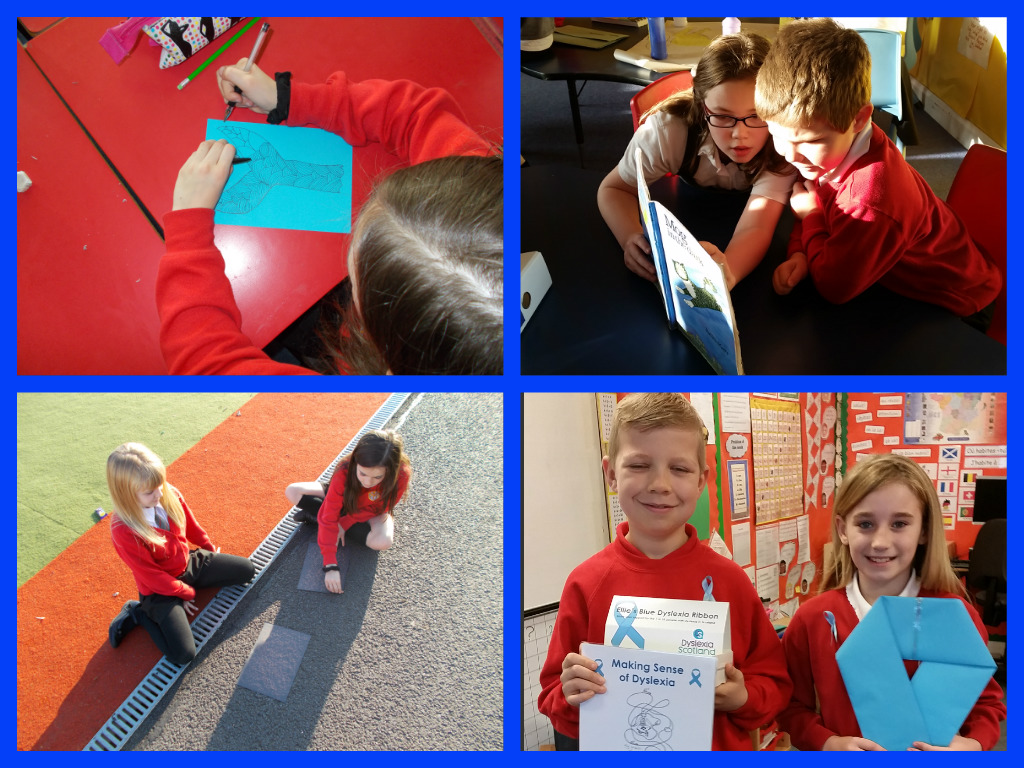 Dyslexia Awareness Week 
During this week all pupils will be involved in a selection of dyslexia friendly activities within their own classrooms.
Our week will conclude with 'Wear Something Blue' on Friday 6th November. This is to support a Blue Ribbon Campaign which is being led by an Edinburgh school girl called Ellie to help raise awareness of dyslexia.
For more information please visit:
http://www.dyslexiascotland.org.uk/news/edinburgh-schoolgirl-launches-blue-dyslexia-ribbon-campaign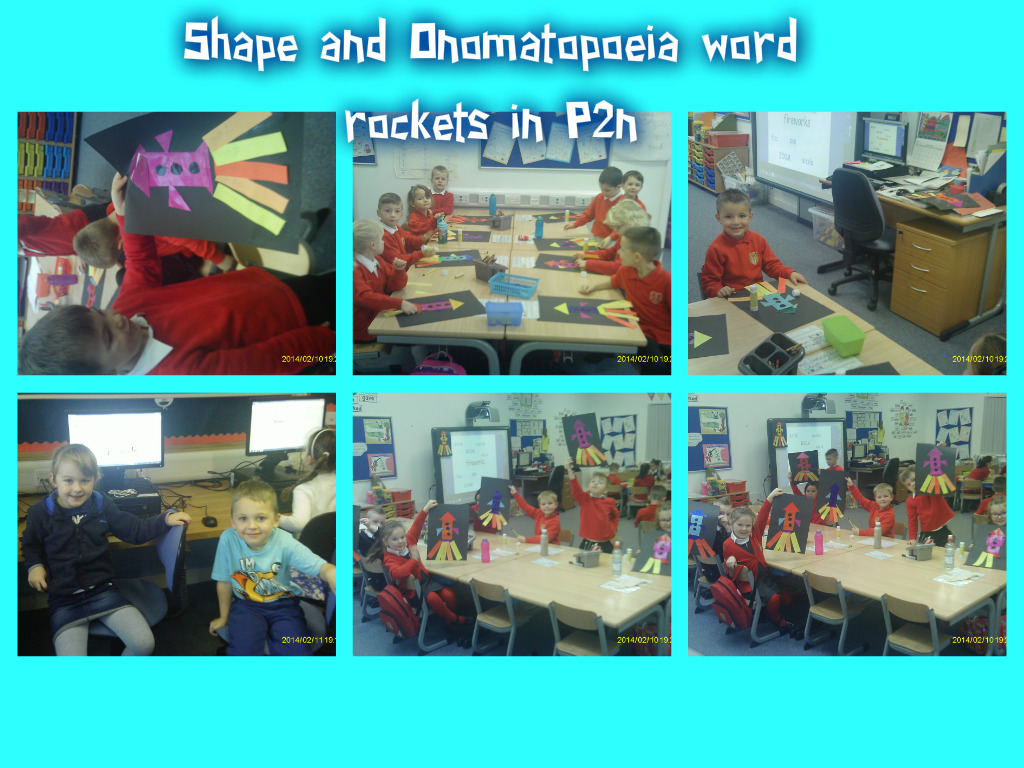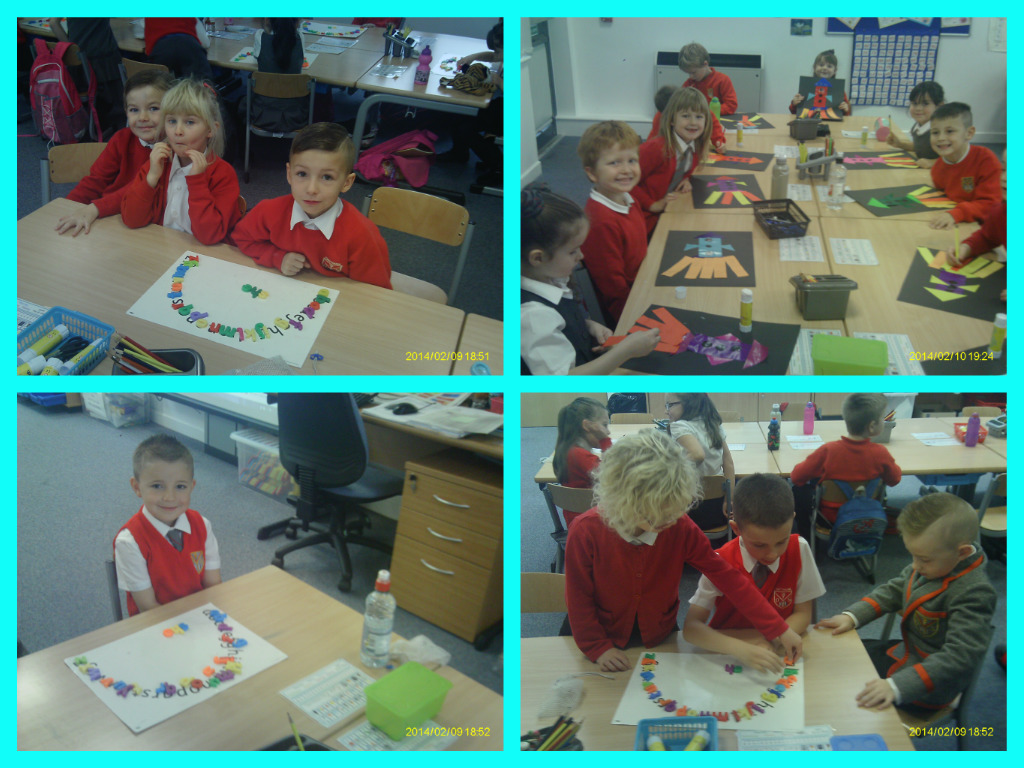 During our DFS Launch Day P2 McP took part in a range of Active Spelling activities. Take a look at some of them.