Class of the Month!! 
As our class received the most points during the month of November, we are receiving a school prize which is a film afternoon with the option of ordering a hot chocolate, juice or water. Please select your choice of drink by 3pm on Friday 10th December.
Please let me know if you wish for your child NOT to watch a PG film. 
Yesterday marked the beginning of Road Safety Week 2021
& Anti- Bullying Week.
Please do your best to work through your weekly tasks.
Accelerated Reader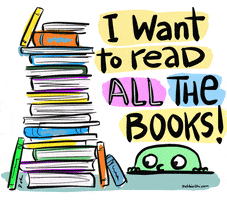 You can search up a book which your child has at home to find its ZPD number: Book Finder
Accelerated Reader Quizzes can also be completed at home: AR Quiz
Sorry I can't meet you in person! Hopefully this PowerPoint gives an insight into the learning in Primary 6/7.
Friday 24th September
There are two very useful Powerpoints in the main blog page to help parents/carers learn a little more about 'Phonological Awareness' and 'Helping Children to Listen'.
Please click on the links below to take you straight there:
Speech sounds development webinar for families in East Ayrshire
Typing Skills:
https://www.bbc.com/bitesize/articles/z3c6tfr
Monday 6th September
Literacy activities for War Horse by Michael Morpurgo. There are 3 separate tasks (only complete 1 per day) for you to work on alongside personal reading & MyON. 
War Horse Ch1 Home Learning PP
Spelling tasks for the Phoneme 'ae'. There are tasks outlined for each day of the week. You should also aim to play Nessy 1 – 2 times during the course of the week. Reminder of secret word: relievedarch
Spelling Home Learning- Phoneme 'ae'
Numeracy: 
We are learning to multiply and divide by 10, 100 and 1000. 
Good morning everyone, I hope you are all feeling well.
If you feel up to it, here are some activities for you to work on..
Morning Challenge:
Spelling: Phoneme 'ae' 
Can you think of all the different ways to make the 'ae' sound? Hint: There are at least 5
Try to add as many words as you can: 
Phoneme Chart 'ae'

Our PE days are Monday & Tuesday.
Changing rooms are currently not in use and so children can come to school wearing their gym clothes. They should ensure they have INDOOR shoes. 
All children MUST…
have long hair tied back

be able to remove any  jewellery by themselves
Friday 3rd September

Morning Challenge: 
Spelling: Singular & Plural
I can apply spelling rules to change singular nouns to plural nouns. 

I can identify irregular nouns. 
Can you change the words below from singular to plural?
Church,    2. Aeroplane,    3. Fox,   4. Calf,   5. Branch,   6. Cat,     
7. Foot,   8. Hand,   9. Tornado,    10. Person,    11. Series,    12. Thief
13. Bunny,    14. Goose,   15. Fungus
Now practise using 
Pyramid Writing, Fancy Writing or Rainbow Writing. 
Language: Personal Reading for 20-30 minutes.
If you have completed your book you can quiz
here
How well have you been following this week's news?
Quiz of the Week
Numeracy:
I can recall my table facts quickly and accurately. 

I can use my knowledge of how to multiply  by 10 and 100. 

I can create new multiplication facts.    
Task: Active Learn Primary – Scrapheap Scramble (This has been allocated to you)
Reminder of login details-
Username: first 4 letters of your first name, followed by the first 4 letters of your surname. e.g olivdavi         
Password: primary67
Thursday 2nd September
Good morning P6/7 😁 I hope you are all well.
Do your best to complete today's tasks.
Morning Challenge:
Spelling

 – Nessy  
Secret word: relievedarch
Reading

– MyON
Username: firstname followed by either 1,2,3 or 4 e.g. tyler2 Password- abcd

Numeracy: Choose a calculation below to solve using Number Talk strategies. Or attempt them all..
Our strategy this week is Making a Ten. 
1.  26 + 7
2. 47 + 38
3. 128 + 134
Extra challenge: 247 + 339
LI: To use multiples of 10 and 100 to create new facts. 
I can recall my table facts quickly and accurately.

I can use my knowledge of how to multiply  by 10 and 100. 

I can create new multiplication facts. e.g.          
 3 x 4 = 12   so 30 x 4 =120   and   3 x 40= 120
2x 8 = 16   So 20 x 8 = 160 and 200 x 8 = 1600
Follow the link to
BBC Bitesize
 to recap rules for multiplying and dividing by 10 and 100.
Task: Create at least 2 new multiplication facts for the calculations below. Repeat for division if you feel can.
1. 4 x 6= 24,   2. 5 x 3= 15,   3. 7 x 6 = 42,    4. 5 x 8= 40,   5. 6 x 3= 18
Topic: WW1 
Watch the PowerPoint 
to learn about the many roles women took during the First World War. 
Then use your research skills to complete the grid below

. 
Please email me if you need any support. My email is: alana.black@eastayrshire.org.uk
Have a great day!
Hello everyone
.. and welcome to the new blog for
P6/7!
Glad to see some of you returning to join me and happy to see some new faces moving in to join us!
Seen as we sadly cannot get together this year to get to know each other, your current teacher will give you an All About Me sheet for you to fill out.
I look forward to finding out lots of interesting information about you all!