---
Friday 21st January
Hello everyone!
Literacy homework
On Monday 24th January, P1a children will come home with some A4 sheets of letters. Please cut up the letters and ask your child to make some words e.g. cat, can, mat, hand, hat, met etc.
Please encourage your child to repeat the word after you, and sound out the word to help him/her make it by arranging the flashcards into the correct order. Encourage your child to read the word after she/he has made it.
Example, say the word 'cat'. Sound out 'cat' –> c    a    t.
Please try to practise for about 10 minutes every night.
Numeracy Homework
We have been learning to give directions and describe the positions of items. Please try the Topmarks game called 'Hungry Pirates' and follow the directions to guide Peg to the treasure chest.
https://pbskids.org/peg/games/hungry-pirates
Thank you for your support,
Miss Mair
Tuesday 23rd November
Good afternoon,
This week P1A children will come home with Numeracy homework  in their school bags. We have been learning to add by combining items and counting how many there are altogether. Please see the explanation for the homework below.
Please check your child's school bag for her/his login details for two educational websites – Study Ladder and Teach Your Monster to Read. Both websites are free via  internet browsers.  Please encourage your child to take his/her time and try to complete two activities per week. The logins will be in your child's school bag by Friday 26th November.
To access Primary 1A class on Teach Your Monster to Read, please use the link below:
http://www.teachyourmonstertoread.com/u/3526812
The star code is: 3526812
Thank you for your support,
Miss Mair
Hello. Please see below P1A's enterprise letter.
Monday 15th November
Good afternoon! What a busy week we are going to have this week.
We will be taking part in activities to celebrate Road Safety Week.
Use the competition sheet which you took home on Friday to design your Road Safety Super Hero.  Be as creative as you like and bring your entry back to school by Friday 19th November.
We will also be celebrating Anti-Bullying Week and World Kindness Day.
How kind can you be?
Tick off, on your kind acts sheet, any kind acts you carry out and write in any others you do then tell me about them at school and put a bead in our Acts of Kindness Jar for each one.
This week is Book Week Scotland and we will of course be celebrating it with lots of stories and fun activities.
Get to bed nice and early each night so that you are not too tired to join in all the fun.
Miss Mair
Tuesday 26th October,
This week the children will be bringing home a reading book.  Everyone will have one by Friday.  Look out for it in your child's school bag.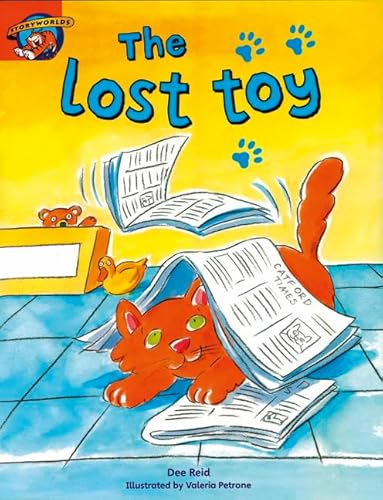 Please spend a few minutes each day enjoying the reading book with your child.
There are instructions for parents and carers on the inside of the front cover and ideas for talking about the books on the inside of the back cover.
Please also continue to encourage your child to learn to recognise and read all of the key words.
Thank you very much  for your continued support.
Please see below some photographs of primary 1a children participating in different learning activities.
Numeracy: We have been learning to count within 10 and order numbers.
Literacy: We have been learning to recognise phonemes and make words using the phonemes we know.
Topic: We are learning about Autumn. We went on an autumn hunt around the playground. We found different signs that autumn is here. We have discussed that plants in autumn, for example, mushrooms and berries can be harmful.
Play: The children have been playing, socialising and having fun. Take a look at what some of the children have made.
"I have made a moon!"
"Would you like to try some cupcakes?"
"Look at my lollipop!"
Building with Lego.
Miss Mair
Wednesday 29th September
Tuesday 28th September
Hello everyone,
I have prepared a PowerPoint presentation for parents/carers to find out about our learning in Primary 1a. Please click below to view the presentation.
Virutal Meet the teacher Miss Mair SEP 21
In class, the children have daily opportunities to learn through play with their friends and explore. Our activity areas are:
The Baby Clinic,  The Three Little Pigs,  painting and construction.
In literacy, we have been learning to recognise phonemes. The children are practising writing the phonemes accurately, and are identifying pictures and words which have the phonemes we are learning.
For Numeracy, Primary 1a have been learning that it does not matter which order we count in, the quantity stays the same. We are counting quantities up to 10.
Thank you for decorating your ages boys and girls. I'm sure you will agree, our display is fabulous!
Miss Mair
Friday 24th September
There are two very useful Powerpoints in the main blog page to help parents/carers learn a little more about 'Phonological Awareness' and 'Helping Children to Listen'.
Please click on the links below to take you straight there:
Speech sounds development webinar for families in East Ayrshire
Thursday 2nd September.
Hello.
Primary 1 pupils will have the opportunity for a short break in the afternoon. The children may bring one small afternoon snack to school to have at break time.
Please remember to bring your reading words and phoneme jotter to school everyday.
Thank you,
Miss Mair
Friday 27th August
Hello Primary 1A
I hope you have enjoyed your week at school.
I have given you a homework folder and a bag of reading words. Please go over your words for 5-10 minutes every night so that you can learn them. You could ask your adult at home to arrange your flashcards into a sentence to read. Please bring your word bag to school every day so that we can add new words.
Next week, you will take home your phoneme jotter. We have been learning the phonemes  s   and   a.
Please write your phoneme inside the the bubble letter. Then write your phoneme around the page. Have a look at the image below.
Please remember to remove jewellery at home on P.E. days.
I hope you have a fun weekend!
Miss Mair
Thursday 19th August
Hello Primary 1a!
I hope you enjoyed your first day of school! I had a fun day meeting everyone and I am looking forward to seeing you tomorrow.
A note for parents: The children met their P7 buddies today. Please check your school bags tomorrow for a note which will let you know who their buddies are. The buddies will help the children in school.
PE will be on a Tuesday with Mrs Scarisbrick and on a Friday with Miss Mair. Please bring trainers or sandshoes to school. The children will be doing gymnastics with Mrs Scarisbrick. The girls may wish to wear shorts underneath their skirts on Tuesdays for Gymnastics.
Please note: Please remove jewellery at home on P.E. days.
See you tomorrow,
Miss Mair
Wednesday 26th May
Hello everyone! My name is Miss Mair and I am going to be your new teacher in Primary 1a. I am so excited to meet you all. Please click below to watch a short video of me saying hello.
You have been given a learning pack about the Stick Man by Julia Donaldson and Axel Scheffler. Please try to do at least 3 or 4 activities. I hope you have fun and enjoy the activities. Feel free to bring your work to school in August.
Please watch the video below of the story 'Stick Man' by Julia Donaldson and Axel Scheffler.
Mrs Kilday and I have made a tour around the school for you. When you start primary 1 in August, we will show you around the school again.
I am looking forward to getting to know you and seeing you all soon.
Take care and have a fun summer holiday!
Miss Mair