During the October break, Port Ellen Gaelic Choir competed at the Mod. We sang our unison, puiert a bheil and two part harmony. We came first in our unison and two part. We also got a third in our puiert a bheil.
Port Ellen also had lots of people doing solos, poems and duets. Lots of people got placed 2nd and 3rd. Eva got got FIRST in her poem. She was over the moon!
This year we also had a boys choir. They got a second in there unison, but it was there first Mod and we all think they did really well!
After a long day we all went back to the guest house for dinner. But before that we had to go and get recorded. As it turned out the recording studio was running late, so we had to go back for dinner. After a tasty dinner we went back and finally got recorded.
We are all proud of our selves and hope to do even better next year!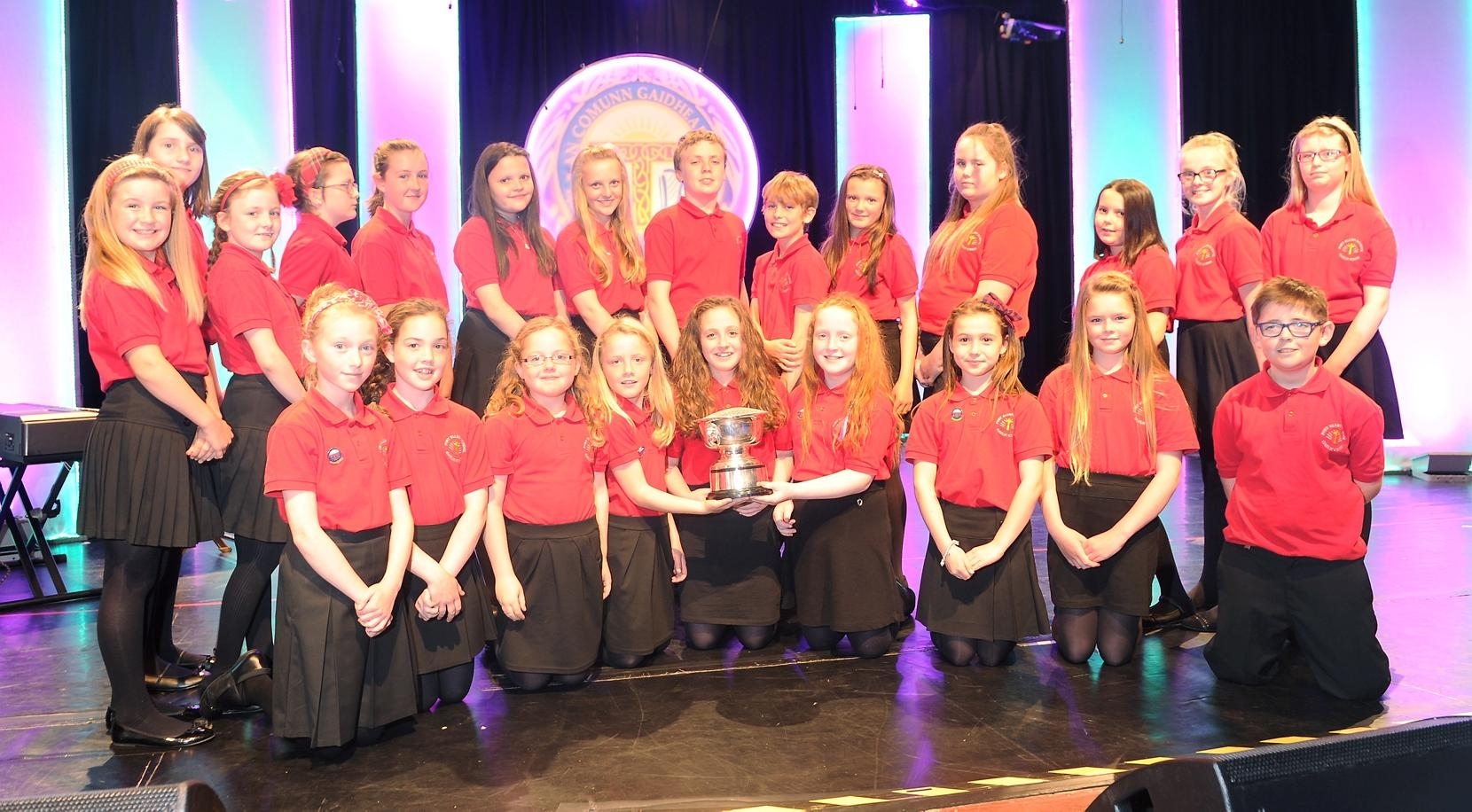 Photo of Port Ellen Choir after winning there Two Part Harmony.